Commander Hon. William J. Bonifay, Jr.
| | |
| --- | --- |
| Lt. Commander | Hon. Ken K. Eichorn |
| Secretary | Hon. Ron Parks |
| Captain of the Guard | Hon. Benito Bernal |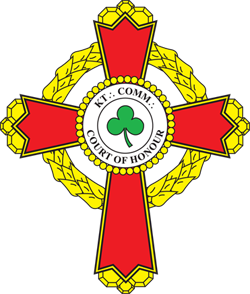 The Court of Honour is an honorary body between the Thirty Second and the Thirty Third Degrees of the Southern Jurisdiction of the United States of America, Ancient and Accepted Scottish Rite. It was established to confer honour on certain Brethren whose zeal and work for the Scottish Rite Freemasonry entitled them to recognition. This Court of Honour is composed of all Thirty Third Degree Masons, whether active or honorary, and also such Thirty Second Degree Masons as the Supreme Council may select.